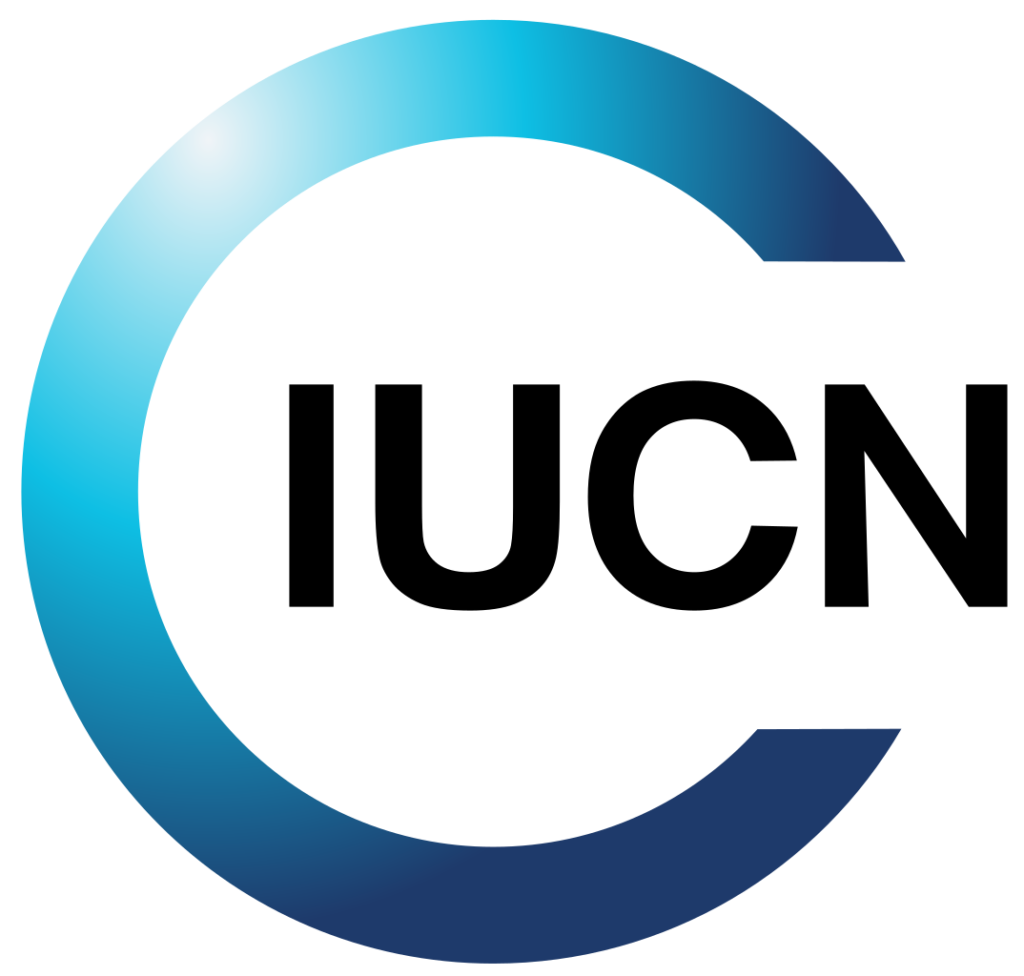 Design for printing
Invasive Alien Species of Union Concern

IUCN – International Union of Conservation of Nature
Daniele Latini — graphic & media design
The International Union for Conservation of Nature (IUCN) is a global organization that aims to promote and coordinate efforts for the conservation and sustainable use of nature. It is widely recognised as the world's most authoritative and comprehensive source of information on the conservation status of species and ecosystems.
The primary objective of the IUCN is to safeguard biodiversity and ensure the responsible management of natural resources. It accomplishes this through a range of activities, including scientific research, policy development, field projects, and capacity-building initiatives.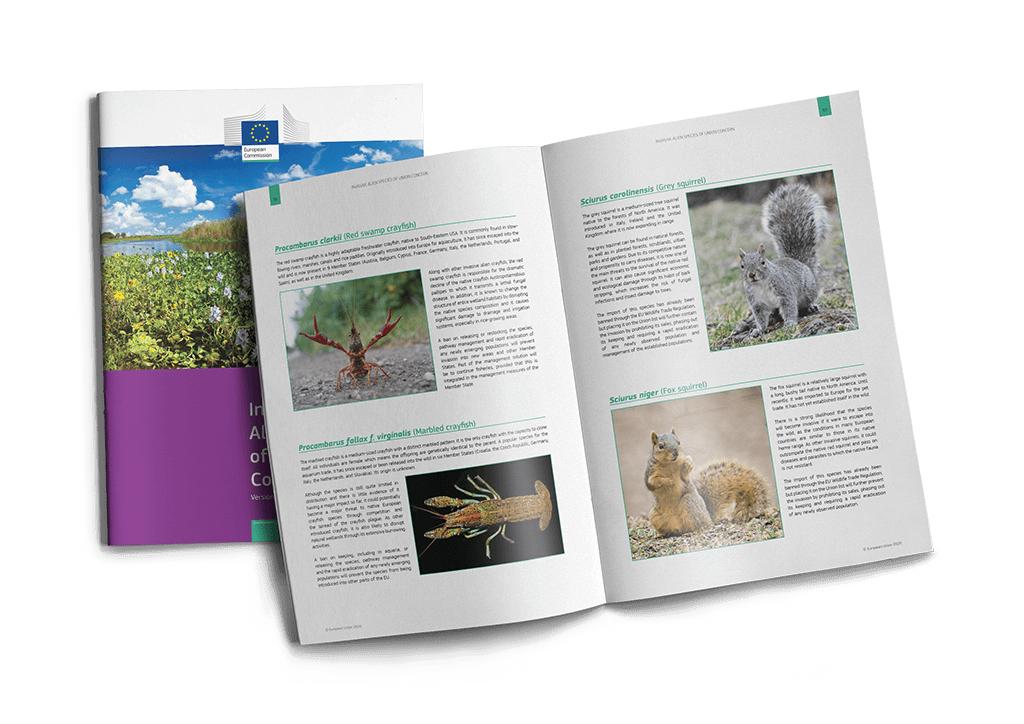 The danger of Invasive Alien Species (IAS) refers to the risks and negative impacts posed by non-native species that are introduced and establish themselves in ecosystems outside their natural range. These species, can have detrimental effects on biodiversity, ecosystem functioning, and human well-being.
When invasive alien species are introduced into new habitats, they can outcompete native species for resources such as food, water, and shelter. This competition can lead to a decline or even extinction of native species, disrupting the natural balance of ecosystems.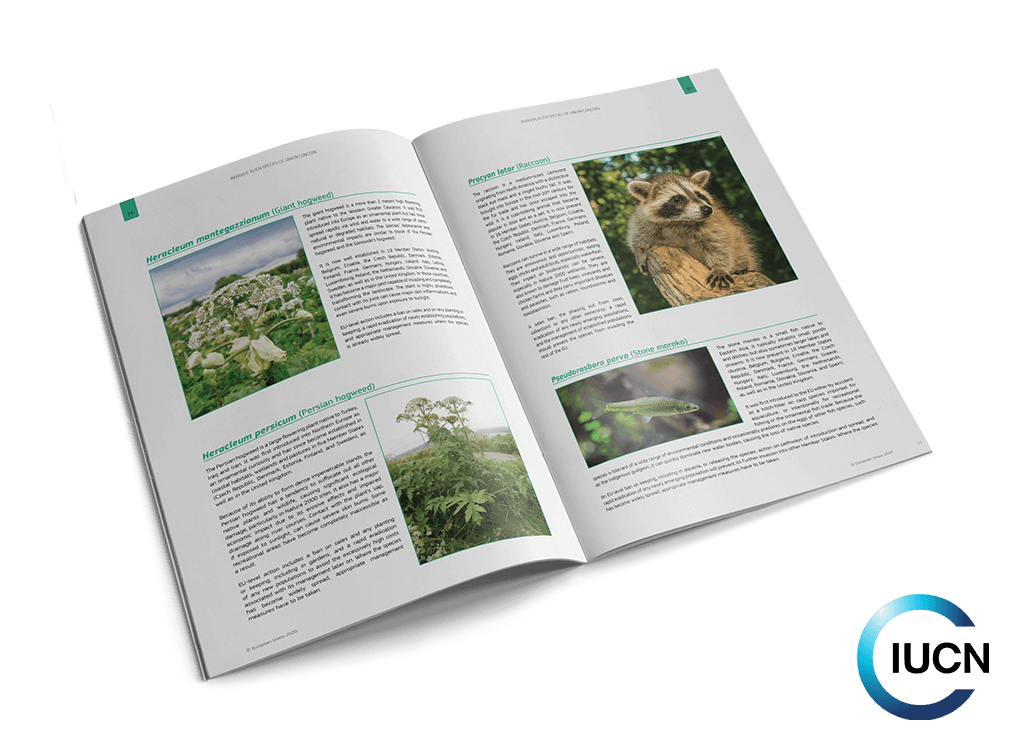 This was a fascinating project I completed in 2020 for the International Union for the Conservation of Nature (IUCN), a Europe-headquartered organisation whose members are governments and civil society organisations around the world. My mission was to create a document according to the European Commission's visual identity guidelines, using new images and texts. The document itself was a pleasure to work on — while alien species may be damaging to some of our ecosystems, many of them are fascinating and beautiful. — I definitely learned something new here! Thank you IUCN!
Daniele Latini — graphic & media design

Daniele Latini — graphic & media design | copyright © 2001–2023 — all rights reserved