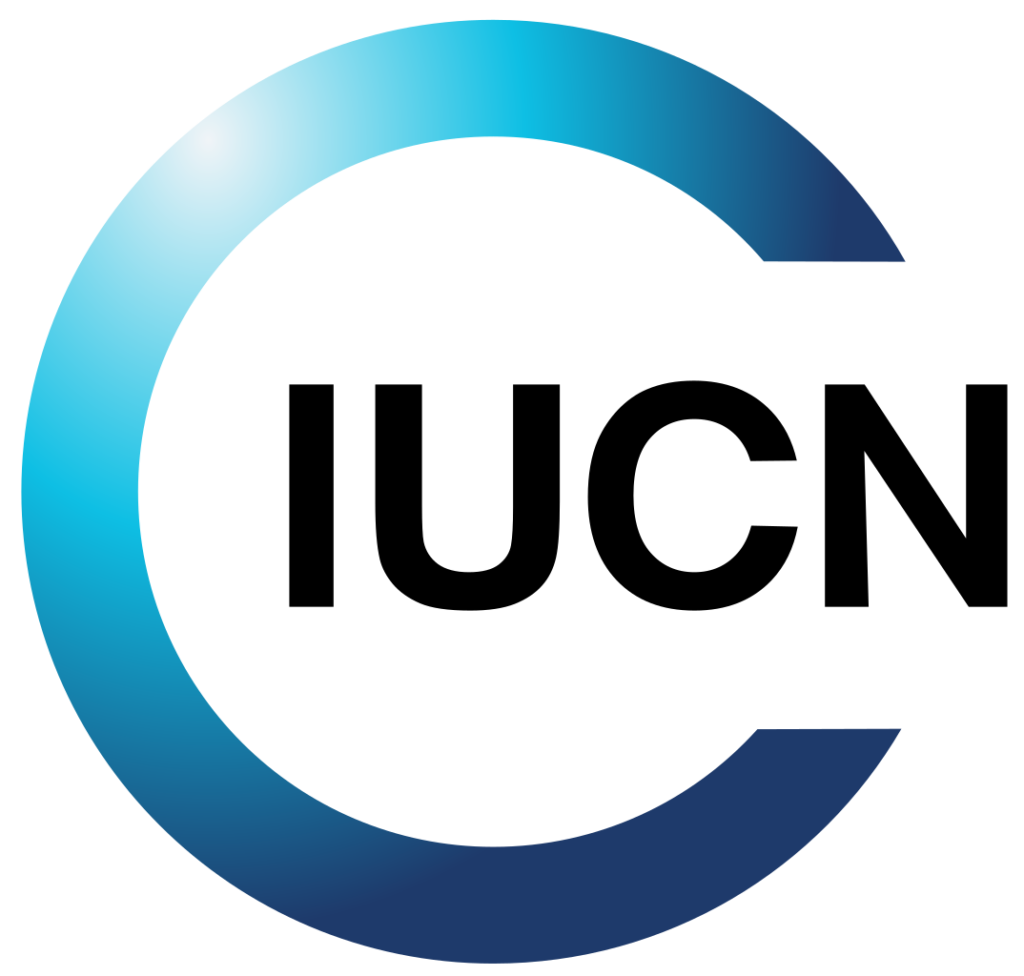 Design for printing
Invasive Alien Species of Union Concern

IUCN – International Union of Conservation of Nature
Daniele Latini — graphic & media design
Alien species are animals or plants that have been introduced from other parts of the world, through human action, deliberately or accidentally to a new natural environment. 
Growing and reproducing in the new natural environment, can be difficult for some alien species, but for others this turns out to be surprisingly favourable, in particular in the absence of their natural enemies. So they spread and reproduce excessively, causing all sorts of troubles… becoming "invasive".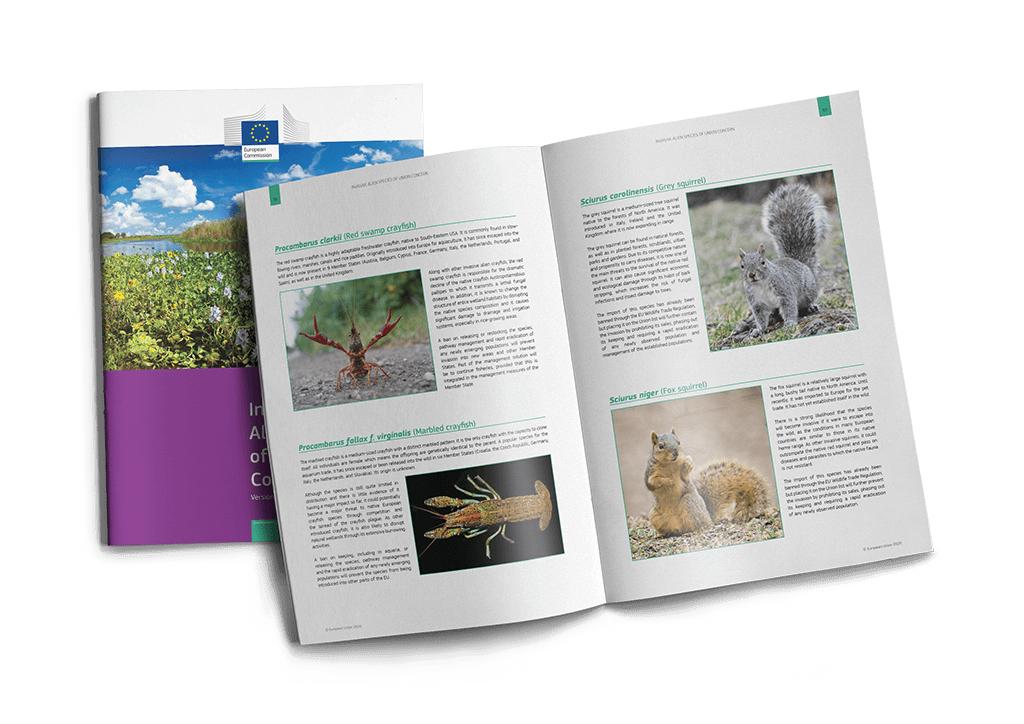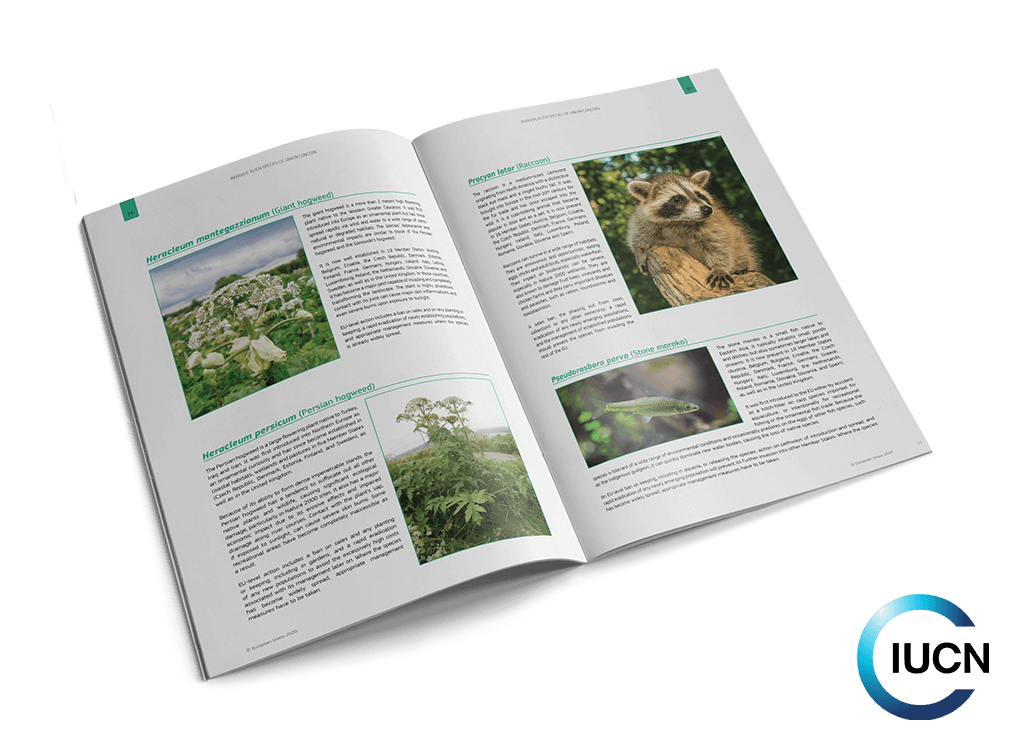 This was a fascinating project I completed in 2020 for the International Union for the Conservation of Nature (IUCN), a Europe-headquartered organisation whose members are governments and civil society organisations around the world. My mission was to create a document according to the European Commission's visual identity guidelines, using new images and texts. The document itself was a pleasure to work on — while alien species may be damaging to some of our ecosystems, many of them are fascinating and beautiful. — I definitely learned something new here! Thank you IUCN!
Daniele Latini — graphic & media design

Daniele Latini — graphic & media design  |  copyright © 2022 — all rights reserved