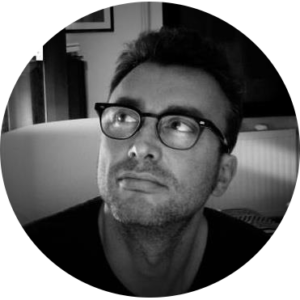 Passionate about TYPOGRAPHY
Specialised in INFORMATION design
Expert in BRANDING & LOGO design
Excited about MOTION GRAPHICS
Daniele Latini — graphic & media design
Teaching
maybe one day
Graphic Design
Luleå, University of Technology in Sweden – 02/2010

11-02-2021 — Teaching Graphic Design
Today a friend of mine told me: you're very good at your job, you could even teach "graphic design" …
A nice compliment I thought. And immediately a beautiful memory came to mind from 11 years ago, when I had a little taste of what it could be like to teach young graphic designers @ Luleå, University of Technology in Sweden. (unforgettable experience!)
Educating by teaching a subject you have a great passion for could be extremely rewarding and a lot of fun too. I also have fond memories of the fun we had with the professors during my university course in London.
Anyway it seems like a good idea, thanks my friend, maybe in a few years!!
Oggi un amico mi ha detto: sei molto bravo nel tuo lavoro, potresti insegnare "grafica"…
Un bel complimento ho pensato. E immediatamente la memoria è andata al bel ricordo di 11 anni fa, quando ho avuto un piccolo assaggio di come potrebbe essere ad insegnare in un Università a dei giovani graphic designers @ Luleå, University of Technology in Svezia. (esperienza indimenticabile!)
Educare insegnando un argomento per il quale si ha una grande passione potrebbe essere estremamente appagante e sicuramente anche divertente. Ricordo bene le risate che ci siamo fatti insieme ai professori all'università a Londra.
Comunque mi sembra proprio una buona idea, grazie amico mio, magari tra qualche anno…
Daniele Latini — graphic & media design

Daniele Latini — graphic & media design | copyright © 2001–2023 — all rights reserved